Piano and Keyboard Accessories List
This page contains products or piano accessories, that can help you in playing the keyboard like stickers, stand, books, etc.
We have listed the products that are very helpful, bestselling, and highly rated on e-commerce websites like Amazon, Flipkart, etc.
For the current price of every product, a button of View Price is given after the product description.
Click on the View Price button to check the current price and any discount available for that product on the Amazon page for that specific product.
---
This page only contains keyboard accessories, for Keyboard List, please visit –
---
Piano Stickers Labels
These full 88 keys piano stickers, suitable for 37, 49, 54, 61, 88 keys keyboard, simplify your keyboard or piano learning skill.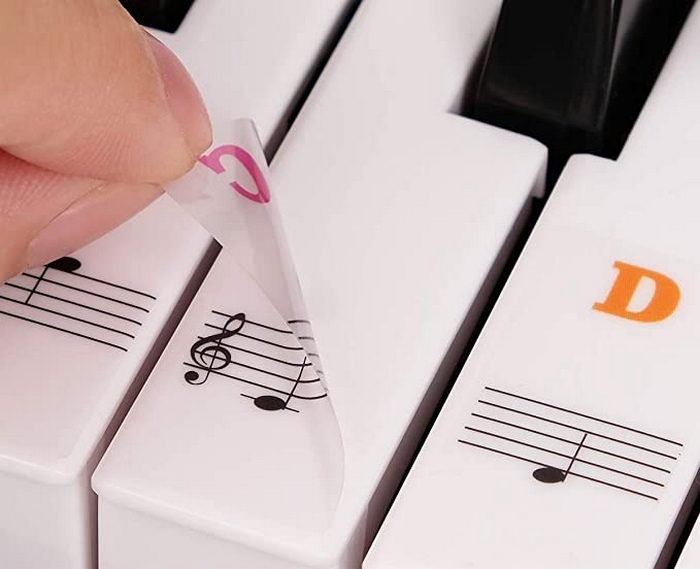 The piano stickers pack contains stickers for white keys and black keys with sharp(#) and flat(b) labels.
These piano stickers are helpful not only for beginners but also for experienced players, as they can easily help them recognize and play keys on the piano effortlessly.
Best Quality Piano Stickers
Stickers are printed on the best quality transparent vinyl and coated with a long-lasting adhesive material that will not damage your keyboard.
Easily Removable Stickers
These stickers are easily removable and do not leave any glue or residue on your piano or keyboard.
Eye-catching Design
The labels are specially designed to keep your eyes on the notes while you play.
It makes learning the notes easy and speeds up remembering the keys.
Works on Every Keyboard or Piano
The pack contains 52 stickers for white keys and 36 stickers for black keys with Sharp(#) & Flat(b) labels, so these are enough for any piano keyboard from 37 to 88 keys.
Easy to Install
Easy to remove and easy to apply piano stickers.
These quality stickers can help you to enhance your daily practice.
---
Piano Keyboard X-Type Stand
Heavy-duty double-x metal construction ensures extra stability for heavy and light digital electronic keyboards.
Powder-coated iron material with non-slip rubber end caps.
The quick-release mechanism allows the user to adjust the height.
High strength support straps attached to the keyboard stand secure the keyboard from movement during the performance and non-slip rubber end caps add extra stability.
Holds 1 Keyboard, 5 locking Positions, Safety Lock Pin. Dual Braced legs for extra stability while playing.
It requires simple partial assembly and all necessary tools for assembly are included in the package.
---
Portable Folding Music Note Sheet Stand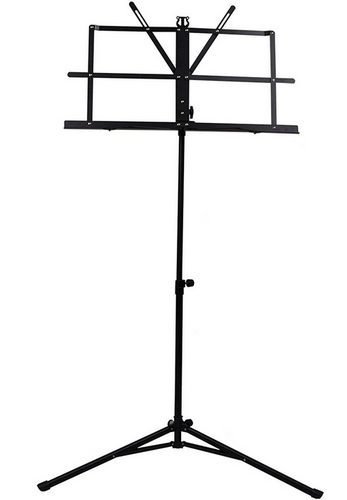 Foldable music stand made of durable material.
It provides excellent stability and metal spring arm extensions hold sheet musics and songbooks securely in place.
Flexible and Adjustable
Collapsible design with height adjustment from 18 inches to 41 inches and 90 degrees fully adjustable angle tilting bookplate make this stand perfect for sitting or standing
The vented tray is tall, wide, and deep enough to hold any kind of sheet music or book.
Metal Support Legs
There is no need to worry about the loading capacity of this conduct music stand with the sturdy metal tripod support legs, which have non-slip rubber caps at the bottom that secure at any height, even with a heavy load of sheet music.
Lightweight and Portable
This music stand is ultra-lightweight style and the removable bookplate and collapsible tripod base for superior portability and easy storage.
Extra Accessories
A complete set of equipment comes with the stand, and also includes one sheet music clip holder and one carrying bag suitable for school, orchestras, choirs, etc.
---
Music Notation Stand 2
The music stand is a compact and lightweight music stand with a tripod base design.
Whether you are a student or a professional musician, this music stand is the right choice for you.
It is the perfect pedestal designed to hold sheets of music at lowered or raised heights
Durability
The music stand is constructed out of long-lasting material and was created with durability.
With a strong material base, this music stand is manufactured to handle the rigors of everyone from an aspiring classical musician to the performing conductor deep in the orchestral pit
Portability
Music stand has been constructed to meet the needs of the touring performer.
As easy to setup as to collapse sheet music stand means you can spend less time looking at painful instructions and more time concentrating on playing your music.
Lightweight and Anti-rust
This music stand is lightweight, it also long last and the music stand has a feature of anti-rust with smooth-coated
Foldable and Adjustable
This music stand is foldable, which makes a whole lot of difference when it comes to carrying the stand and storing it.
Adjustable music stand features an adjustable-width design with ultra stable-triple settings to accommodate
---
Adjustable Padded Keyboard Bench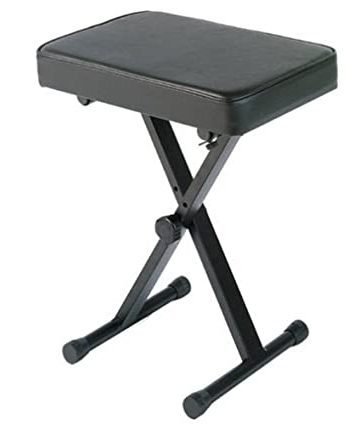 Made of heavy-duty steel construction provides extra strength and durability, supports up to 170 Kgs
Thick cushion padded seat for maximum comfort. Seat Size; 12″ x 16″ inches.
Non-Slip rubber end caps on the legs for additional stability and protects the floor.
Portable, folds flat for easy storage and transport, and is easy to set up.
Adjusts to 3 height positions 15 3/4″ inches, 17 3/4″ inches, and 19″ inches.
---
Keyboard Bag Cover for Casio and Yamaha Keyboard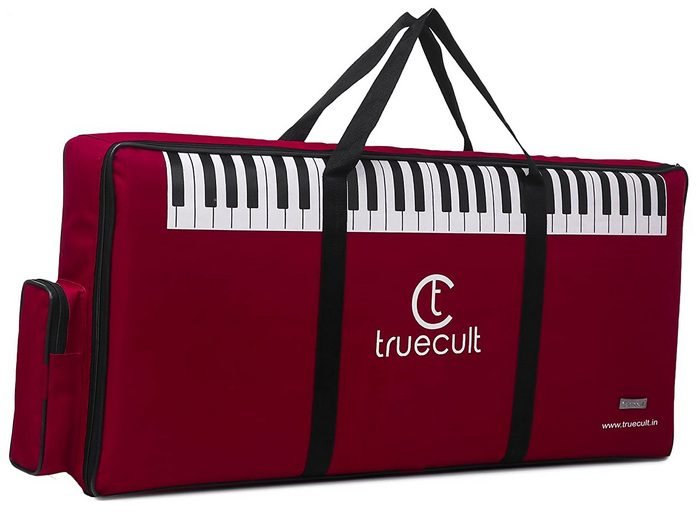 Made of High-quality Nylon Materials.
Maroon color finish.
Inner dimension of the bag 101.6 x 45.72 x 15.24 cm.
The outer cover is heavy-duty 6060 twill nylon to lock out dirt and spills.
8MM foam padding inside the bag absorbs the bumps of normal handling.
Edges and handles are made of thick parachute webbing for extra strength and durability.
Separate outside pocket made specially to keep adaptor & cables
Include Carry handle and back strap.
---
Keyboard List
---
Casio Keyboard / Casio Synthesizer
Piano Tutorial